5 bridal beauty tips from Irish MUA Bonnie Ryan
Bonnie Ryan gives us the inside scoop on what make-up looks are trending, the best skincare prep for the big day and her own pre-wedding routine.
*Cue the Italian wedding bells* 
Irish make-up artist and beauty and fashion influencer Bonnie Ryan recently tied the knot with her long-term boyfriend John.
The lovebirds had a gorgeous ceremony in Italy that involved flower-filled trellises, a traditional serenading session, an exquisite lace-detailed dress and a showstopping firework show.
Now, a few months on, Bonnie is back into the swing of things, happily taking beauty bookings for other brides to come. Here, she shares her top tips for finding the perfect MUA for your wedding, as well as her own skin and hair routine in the days leading up to her big day.
Booking a bridal beauty artist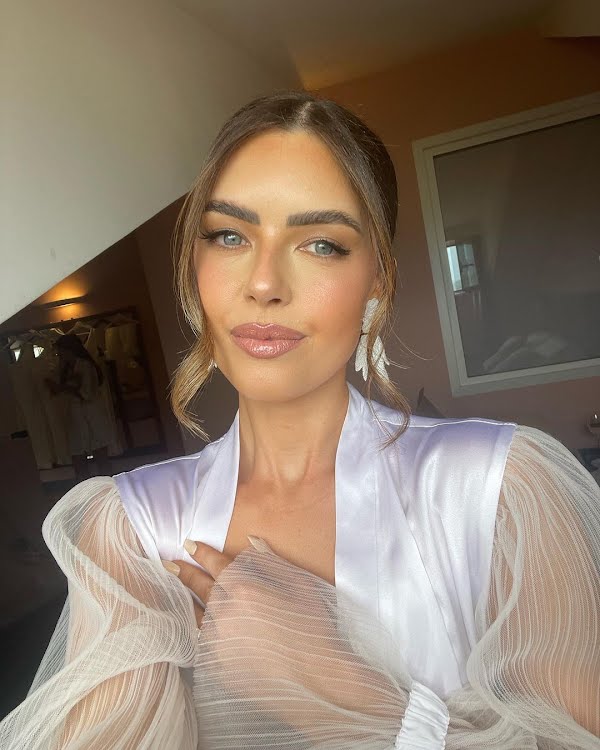 How far in advance should a bride book a make-up artist for her wedding? 
"Usually I start to take bookings in January for the following year, so this gives brides between one to two years of planning time."
What does the process entail?
"Typically, a bride will email me and share details such as the number of people in the bridal party, the location, the date and the ceremony start time. Then, I follow up with a quote, and once the deposit is paid, the bridal trial is set for about one to two months before the wedding day. This way, we can have the look created beforehand, and there are no surprises on the day and the bride can enjoy a relaxing morning."
Where to find make-up inspiration for the big day?
"I would look on Pinterest, but also find examples of your make-up artist's previous makeovers that you liked."
What bridal beauty looks are trending right now?
"I think glowing skin is always in! I see brides wanting to enhance their own natural beauty rather than cover up."
Do you recommend a certain skin routine for brides on the night before/ morning of their wedding?
"I usually say: don't do anything different the week of the wedding to avoid irritation or breakouts. Stick to your normal cleansing routine and just make sure your skin is hydrated, so be sure to drink plenty of water in the days leading up."
Bonnie Ryan's pre-wedding beauty tips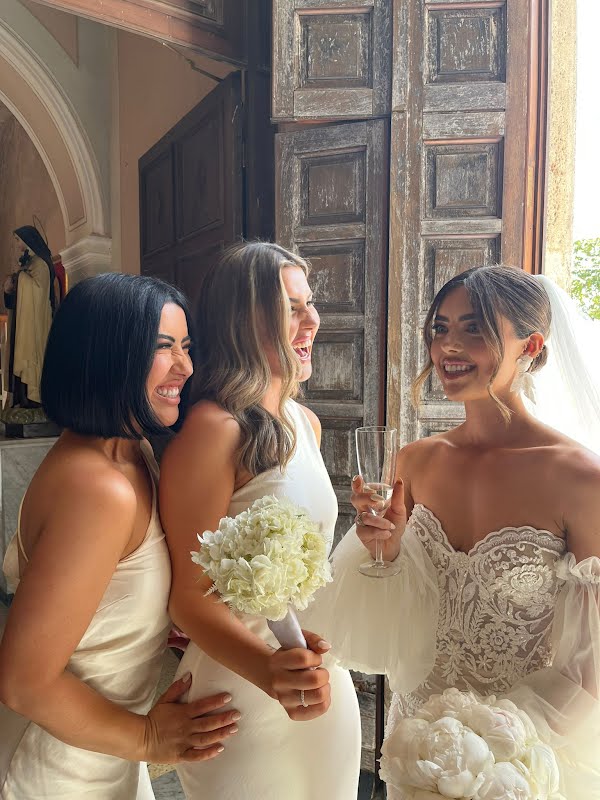 1. Prep your skin in the months leading up
As everyone knows, the make-up you do only looks as good as the canvas underneath it, so Bonnie Ryan started her wedding skincare preparations ahead of the day.
"I find that the month leading up to the wedding is when you can focus on your skincare. I did lots of beauty skin treatments about once a month in the six to nine months leading up. I tried PLP, Fraxel for pigmentation, and skin peels for rejuvenation."
2. Stick to your usual routine and drink lots of water
"I was always on a great at-home skincare routine and drank lots of water, then the week of the wedding and night before, I didn't do any treatments and just focused on my usual skincare. After all, the hard work was done and I tried to take this time to relax."
3. Natural, glowy skin is trending
"For my make-up, I wanted to create something timeless and that felt like the best version of myself. I went for my classic soft brown eye with a slight shimmer, a pinky lip and glowy skin. I used lots of Irish make-up brands and kept everything very light and soft, as I was abroad in the summer and didn't want anything too heavy."
4. Avoid hair dye if you can
When it came to her hair, Bonnie committed to a full year of no hair dye to infuse her locks with natural shine and moisture, helping them achieve their all-natural potential. She also avoided her hair dryer and styling tools. "I also tried to not use as much heat on it in the lead-up."
5. Add regular hair masks and trims to your haircare routine
 Instead of heat, she opted for regular hair masks to help style her hair more naturally. "This meant lots of popping in hair masks and tying my hair in a slick back bun (and making it chic) to get an extra few days without using any heat. 
"I would also advise trying to keep up getting trims regularly, and on the week of your wedding, ask your hairdresser for a professional treatment and shine to give your hair that extra glow."
Have a wedding question you'd like answered? Email [email protected]image.ie and we'll do our best to answer them in an upcoming Bride's Guide.
Related Posts