Conversation With Sreesha Shetty of Lune Jewellery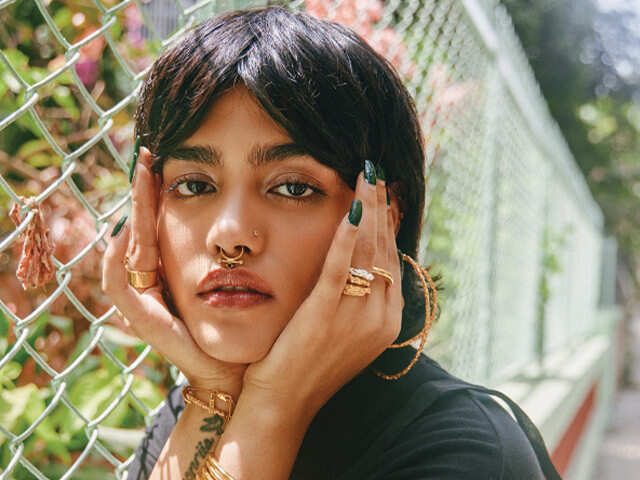 For the longest time, jewellery was just an accoutrement – an extra thing you threw on to complete your look. A growing list of home-grown jewellery designers – SREESHA SHETTY of the jewellery label Lune among them – is now challenging that notion. You would not leave home without her simple yet statement pieces.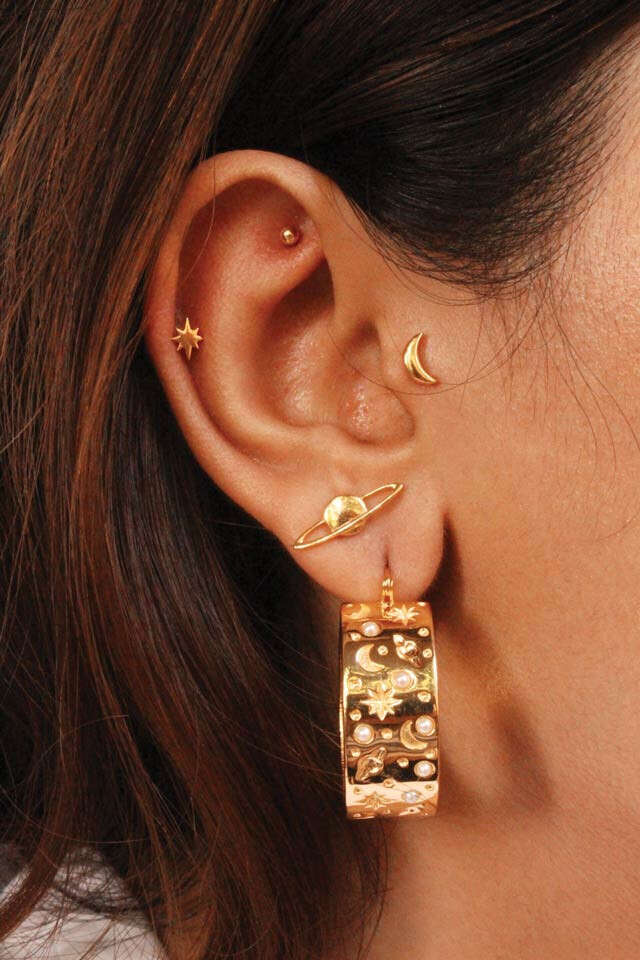 "I wore hoops as a teenager and frequented flea markets to find unique pieces," says Sreesha Shetty, founder of Lune, a contemporary Indian jewellery label that's had a somewhat radical effect on the way we're looking at everyday jewellery. Like everyone who grew up in the '90s, Sreesha, too, inadvertently experienced the effect of the era's obsession with hoop earrings, chunky arm cuffs, chokers, and stacked bangles. Today, she is designing these very constants in a pared-down, minimal fashion that comes more naturally not only to her South Asian but also her global customers.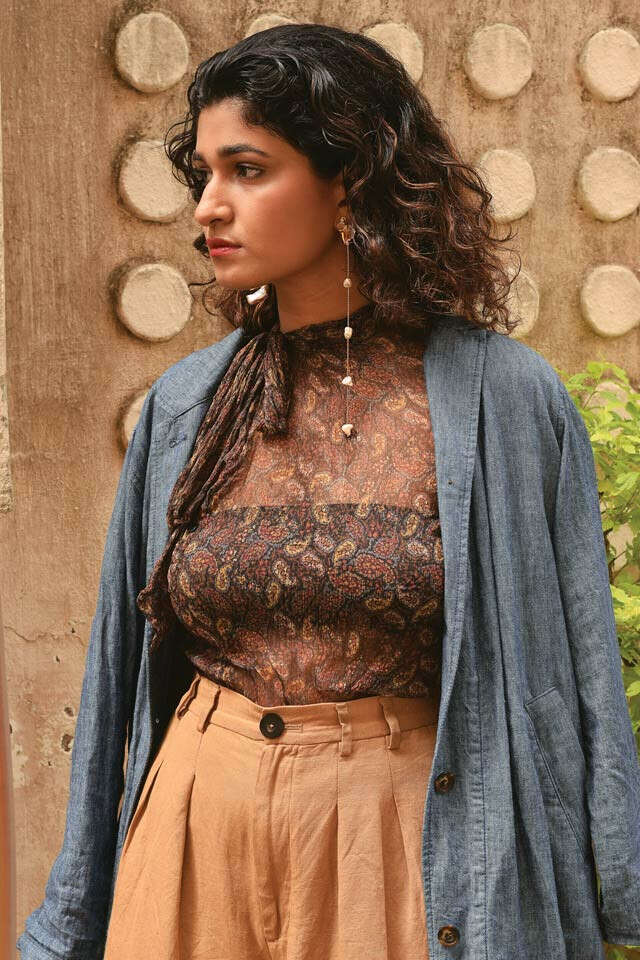 Sreesha was raised in the bucolic state of Goa and is of South Indian descent. Growing up, she nurtured a love for arts and craft, and a certain dexterity that came in handy when she decided to make her own jewellery – a hobby she picked up in 2011 while spending a year off in Birmingham, England. "Growing up in Goa, there weren't many places you could shop," she recalls. "So flea markets became my place to hunt for unique clothing and accessories. My love for finding flea markets led me to Custard Factory in Birmingham – a place that stocked indie brands and had vintage stores." In one of the establishments here, Sreesha found the supplies necessary to make her own jewellery. This was also a time when Instagram was simply the photo-sharing app that it was designed to be. Aesthetically-pleasing pieces that photographed well inundated Sreesha's profile, and, in a serendipitous manner, kick started her career in jewellery making. Later on, she quit her job as a fashion journalist, took a jewellery making short course at Central Saint Martins, London, and dove headfirst into working on Lune, which completed a decade last year.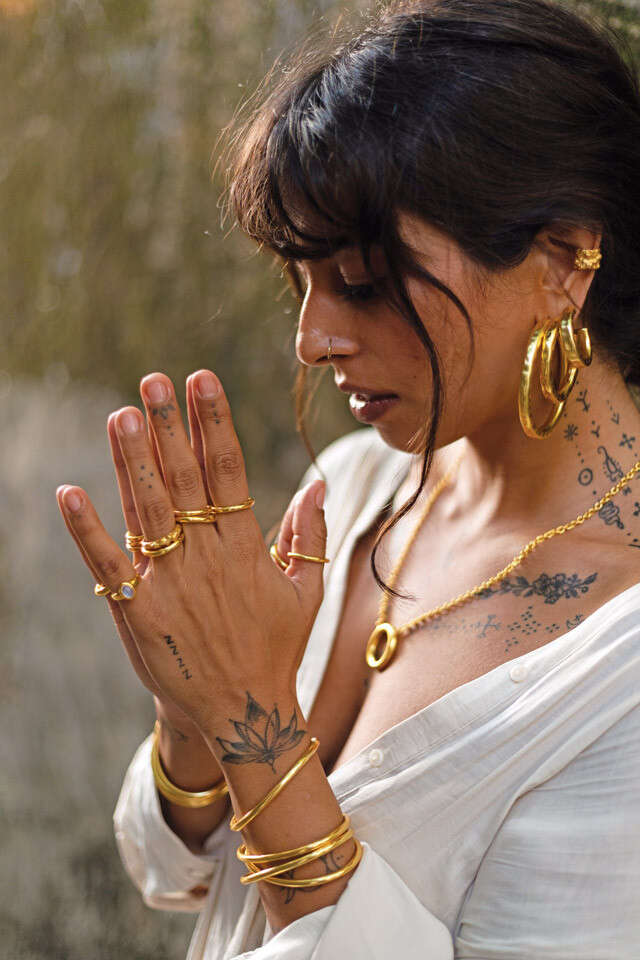 A lot of the pieces that Sreesha designs are inspired by celestial bodies. In fact, 'Lune' itself roughly translates to moon in French. "I love the innocence and science behind the name," she shares. "The moon can mean so many things. I'm Cancerian, so the moon has always had a unique place in my heart. Moon also means mother, woman and the feminine spirit astrologically. My mum and I run the business together, so Lune has always had a lot of female energy." Arguably, the Lune sculptural crater collection – the most famous collection Sreesha has designed and the one that vaulted her to stratospheric fame – too, had an astronomy-inspired origin story. She even dedicated the collection to Schrödinger and Apollo whose names have not really been associated with fashion, let alone jewellery. It featured pieces made from working on metal with hammers in a way that the resulting cavities looked like craters on planetary surfaces. "Not a lot of people realise that each piece was handmade from scratch, hammered in a unique way, treated almost like a sculpture," says Sreesha about the textural earrings and bangles that dangled from the wrists and ear lobes of some of the most famous celebrities – an incontrovertible sign of having 'made it' in these times. "We developed our own techniques while making these pieces; we were not using moulds. That's where the beauty of the collection lies."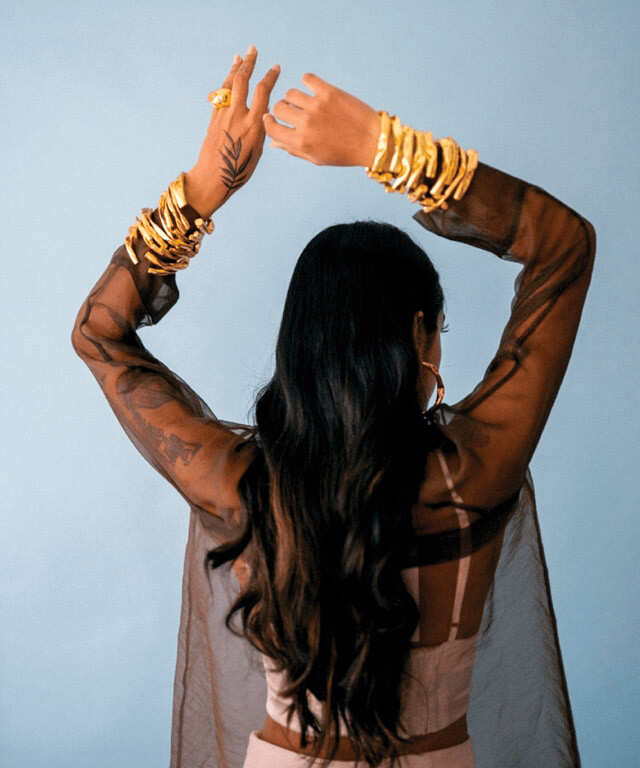 Even outside the crater collection, Lune's pieces – dainty necklaces with pearls and mother-of-pearl detailings, gemstone earrings, and eclectic geometric designs – are anything but ordinary. And yet, they fit seamlessly into the wardrobes of the men and women who choose to put them on, not despite but because of their simplistic designs. These pieces have changed the way we view everyday jewellery, in some measure, even elevating it. "I want the wearer's personality to shine through with Lune," says Sreesha. "I think the simplicity and ease is what has resonated with many." In fact, it's the comfort of picking up any piece and wearing it, no matter the occasion, that she's counting on. "I hope I've created a brand that will speak to every woman through her myriad phases and milestones of life. I want Lune to be an experience, a feeling and a mirror to our culture." Sreesha says she is excited about being recognised for the human values that transcend craft and design in the future. So are we.
Photographs: Lune
Related Posts